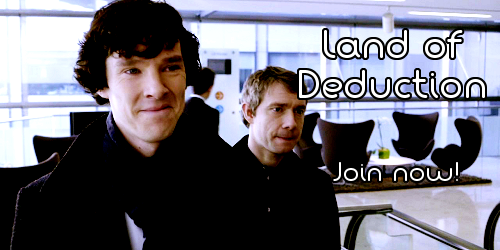 banner made by

seraphina_snape
Welcome to The Land of Deduction!
This is the main comm for the land community that tests the question,
which Sherlock Holmes & Dr. Watson is the better Consulting Detective team.
Are you a fan of Sherlock? Elementary? Perhaps both?
Then come join this brand new land comm and take part in fun challenges at

land_deduction
to find out which Sherlock Holmes is the best!
You can apply to either
Team 221B
(BBC Sherlock) or
Team Brownstone
(Elementary). Just leave a comment on
THIS PAGE
. (Drop my name if you decide to join. I'll let you have free cookies.)
(Also, talk to me about Sherlock S3. I have things to say and duties to ignore.)